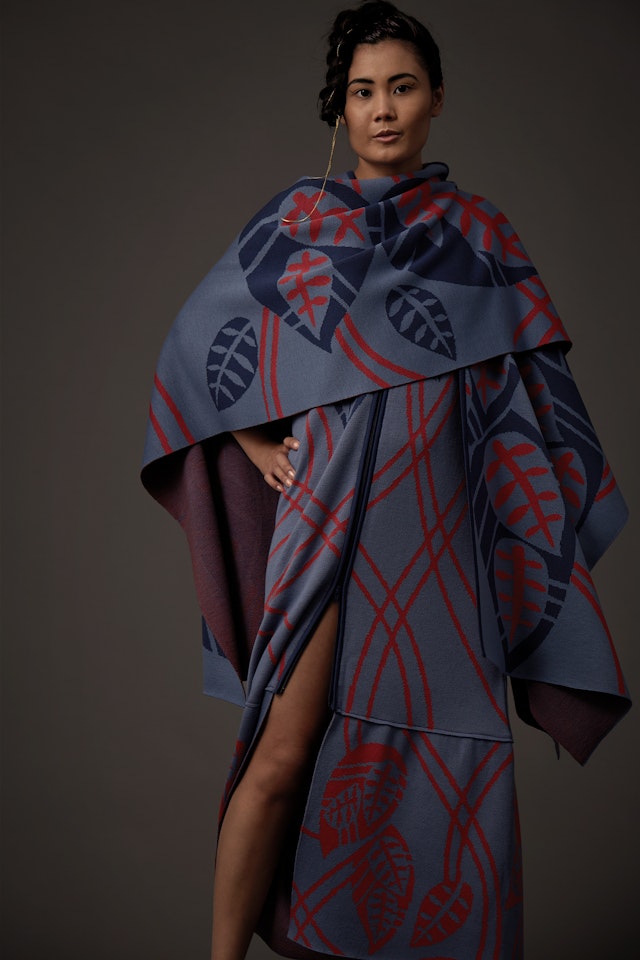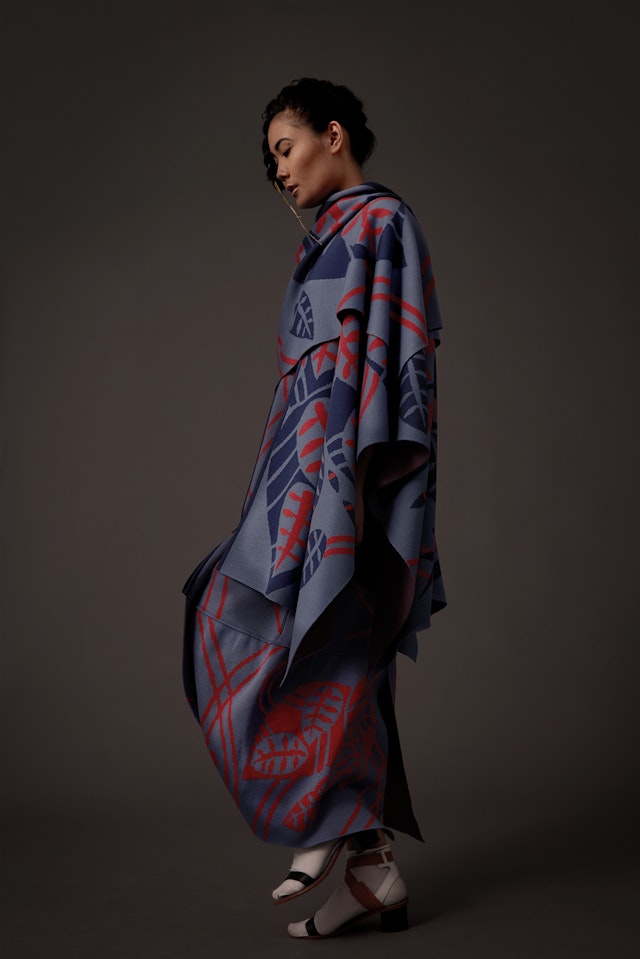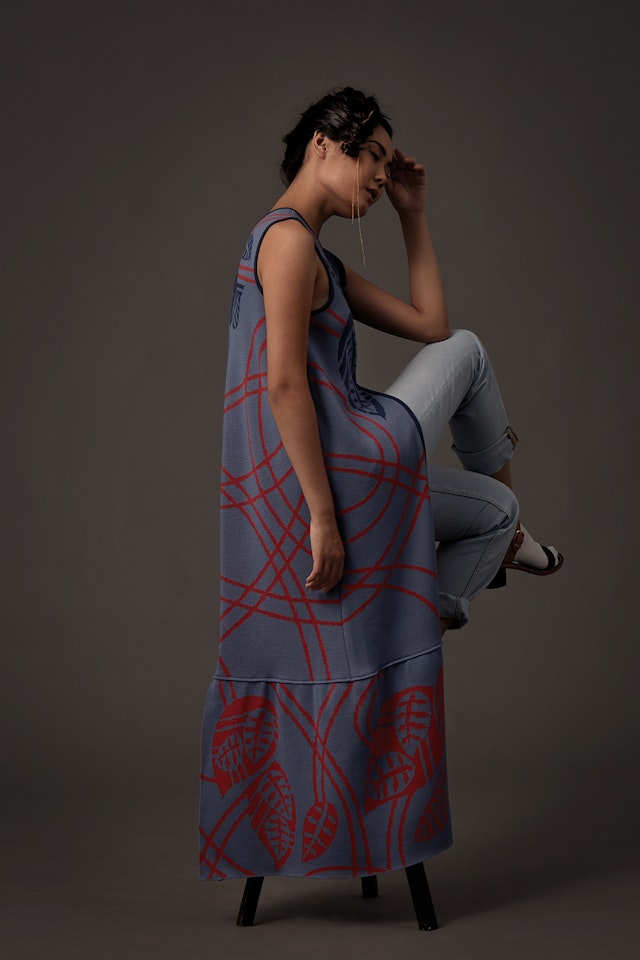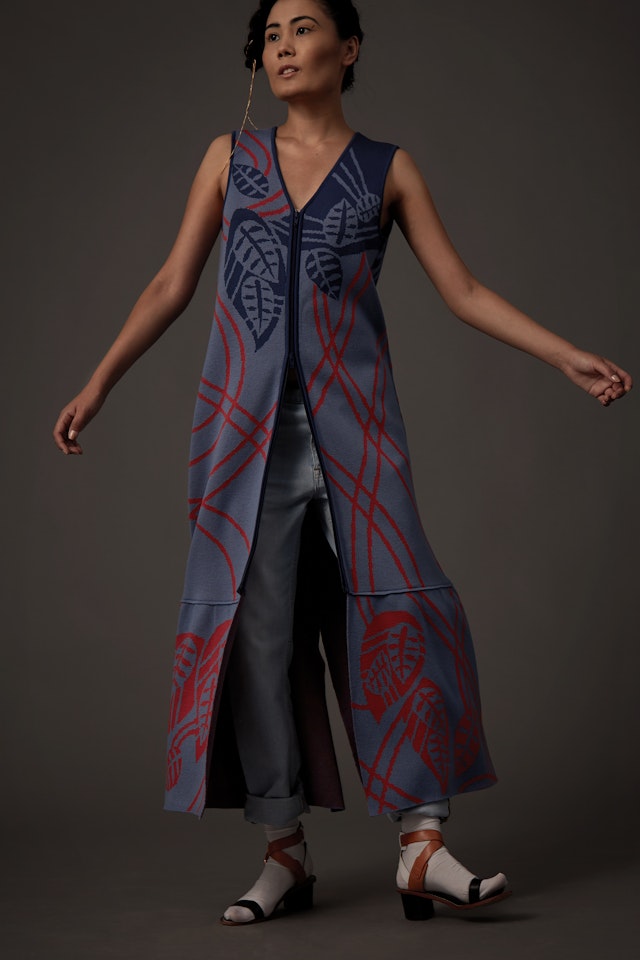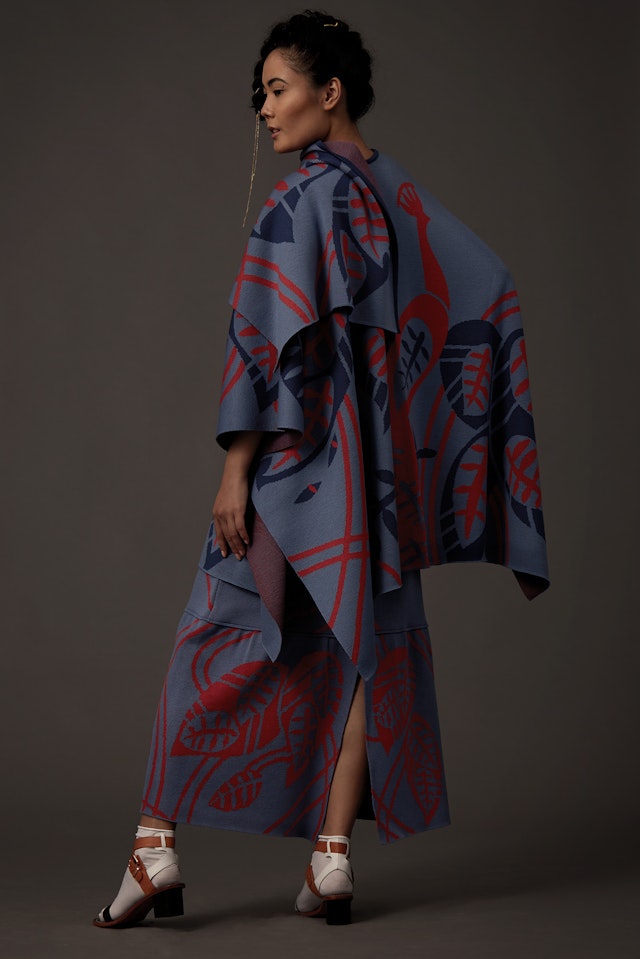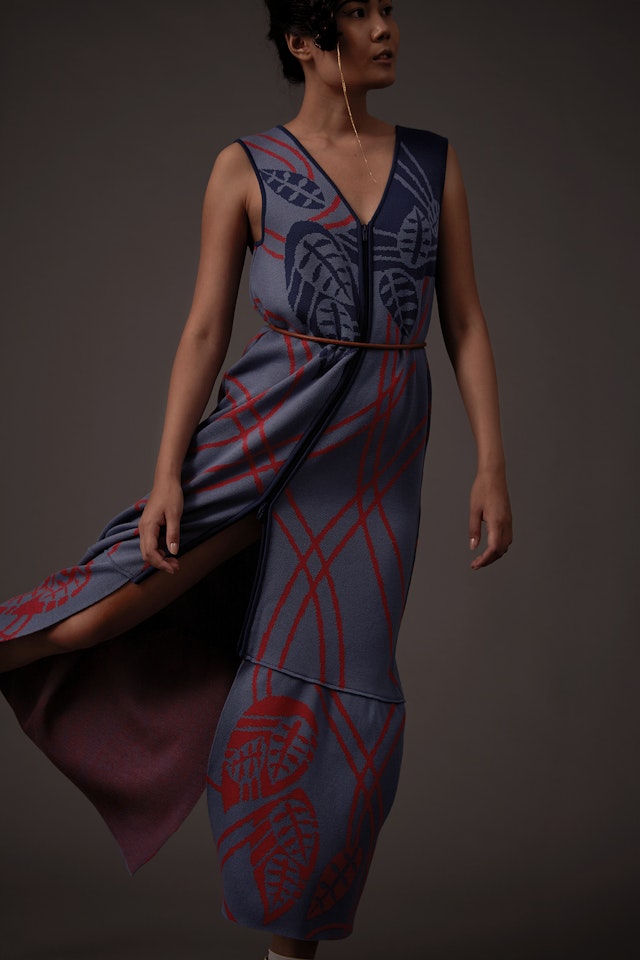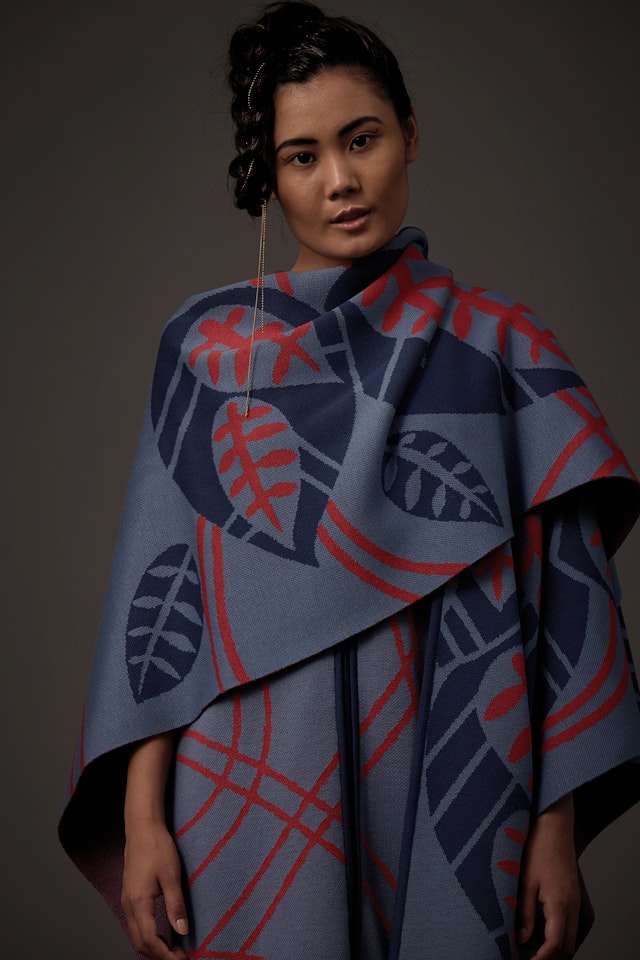 Feels casual but looks sophisticated: The Peacock Long vest and Cape.
The peacock is sitting in the treetop, fully aware that it is
the highlight of the cape.
The long vest makes a perfect dress, particularly
if you like blue jeans.
The zipper opens at both ends:
handy for people who find it difficult to make decisions.