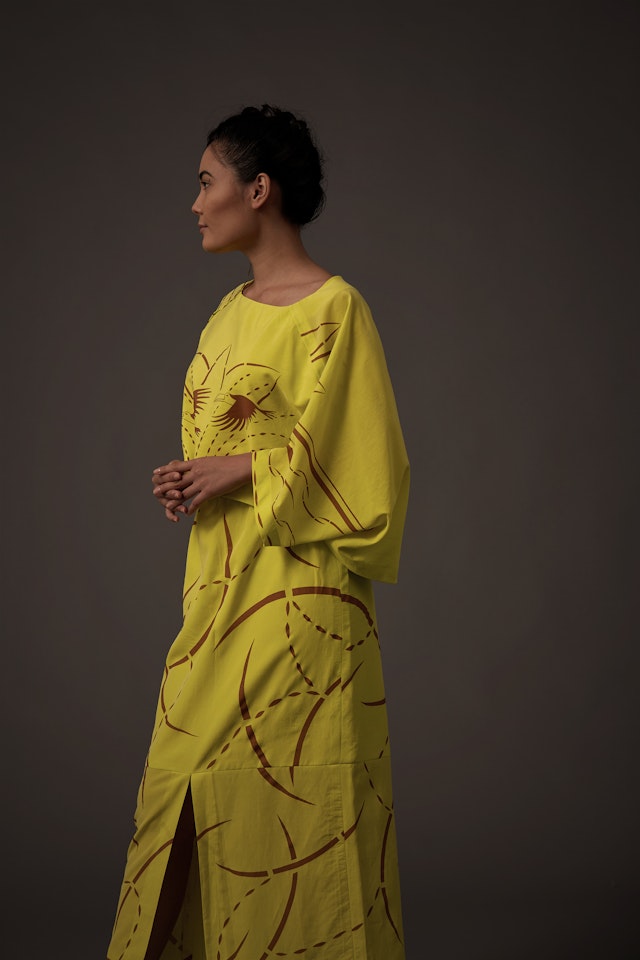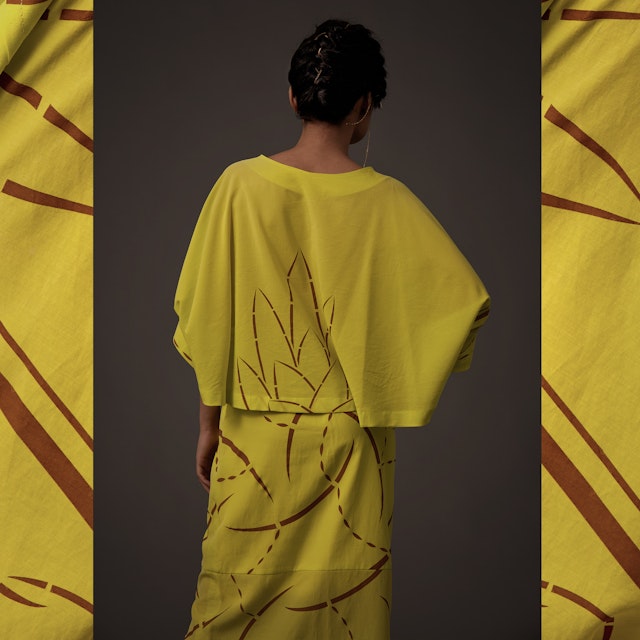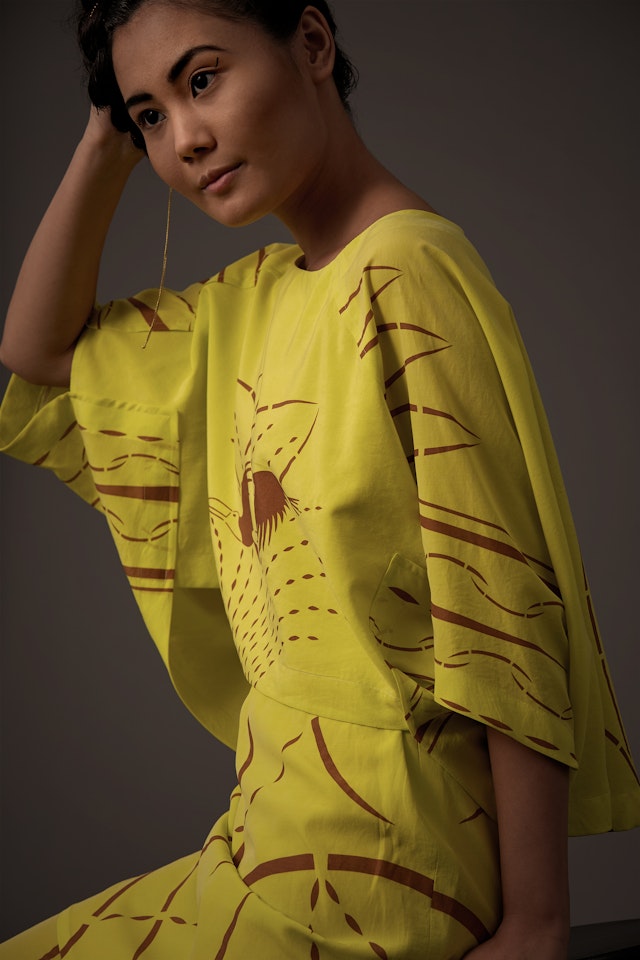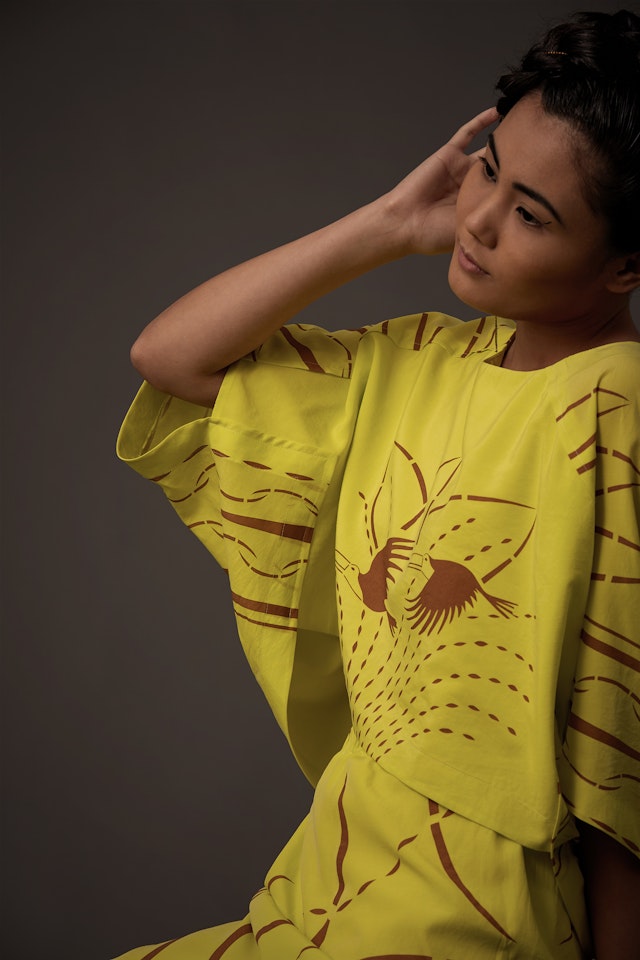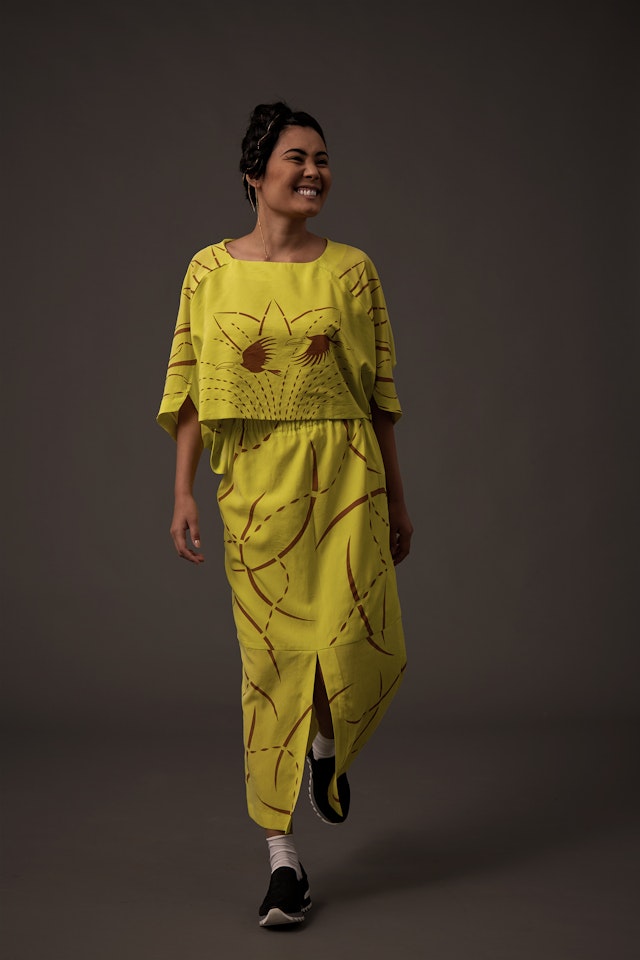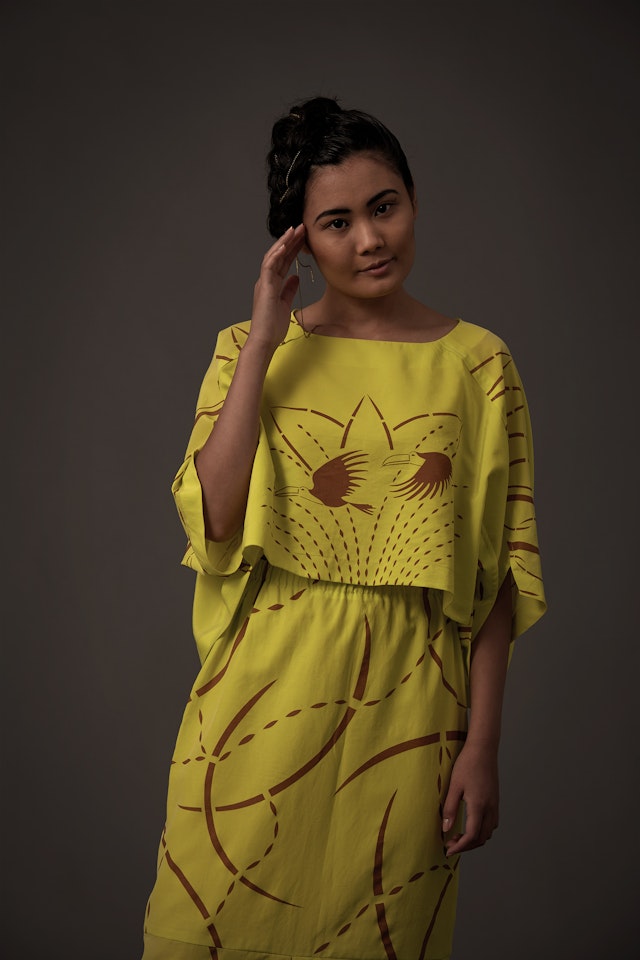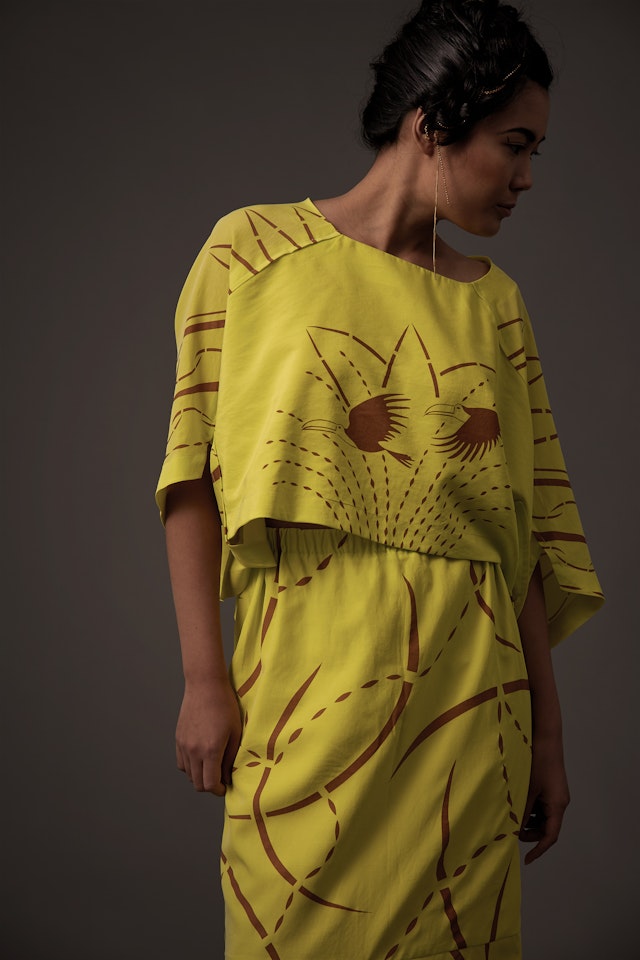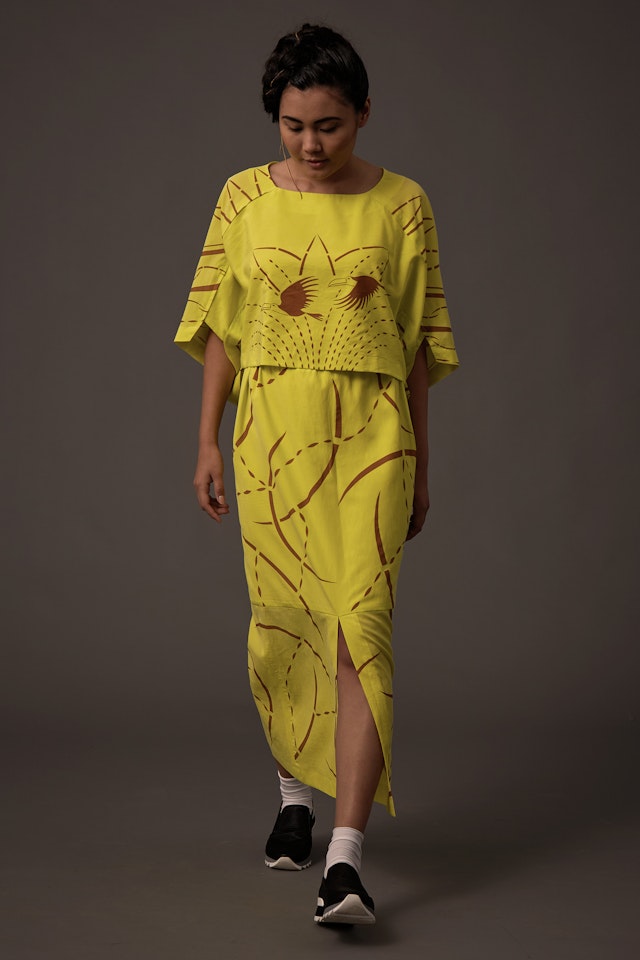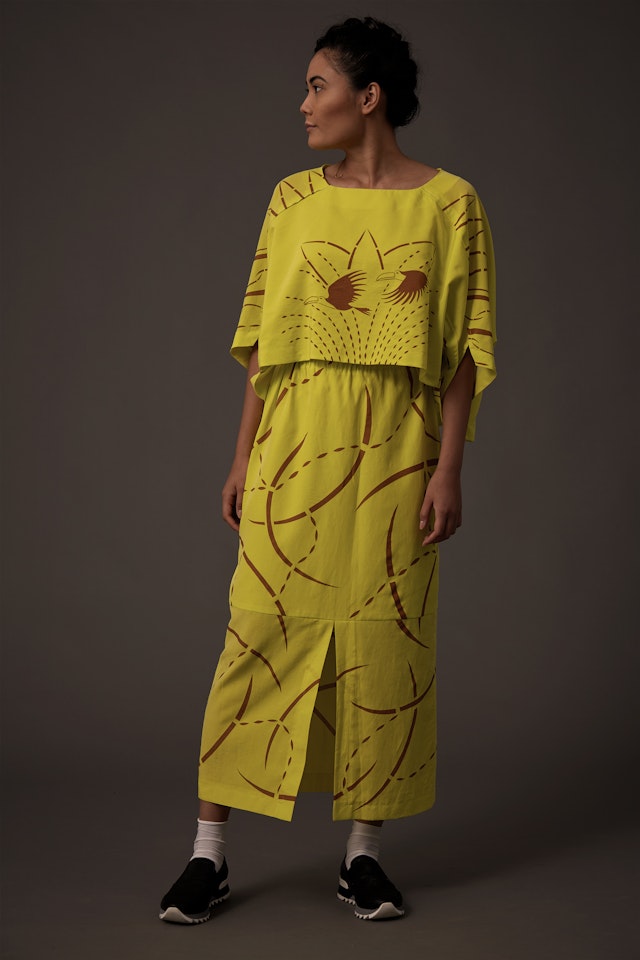 The Tukan shirt & dress are handprinted onto silk-cotton fabric in a bright colour – letting the pair of toucans fly into the sunset.
The fluid fabric is folded origami style, allowing it to fall naturally, so the top gently hugs your body, and eases your mind.
The front of the top and the upper part of the skirt are lined.